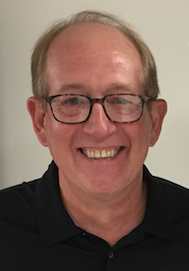 Murphy in the Afternoon
Tim likes long walks on the beach and romantic dinners…wait…what is this for? Oh. My mistake.
The closest Tim Murphy ever got to Lake Charles before now was driving through moving from Houston to Nashville. Now he wishes he would have stopped sooner.
Show business goes way back in his family. His grandmother parachuted out of hot air balloons in the circus starting when she was 8 years old. Tim has been full of hot air at least that long.
He is new to our area but not to country music. He has worked with top rated radio stations in Seattle, Houston, Nashville, Los Angeles, Dallas, and Pittsburgh. He's also done time in the music business working with legends like Dolly Parton and The Nitty Gritty Dirt Band.
Tim is loving Lake Charles and so are his fur kids, Cosmo (a Yorkie) and Nellie (something else).
You can catch him here on the Big KYKZ 96 afternoons at 2.